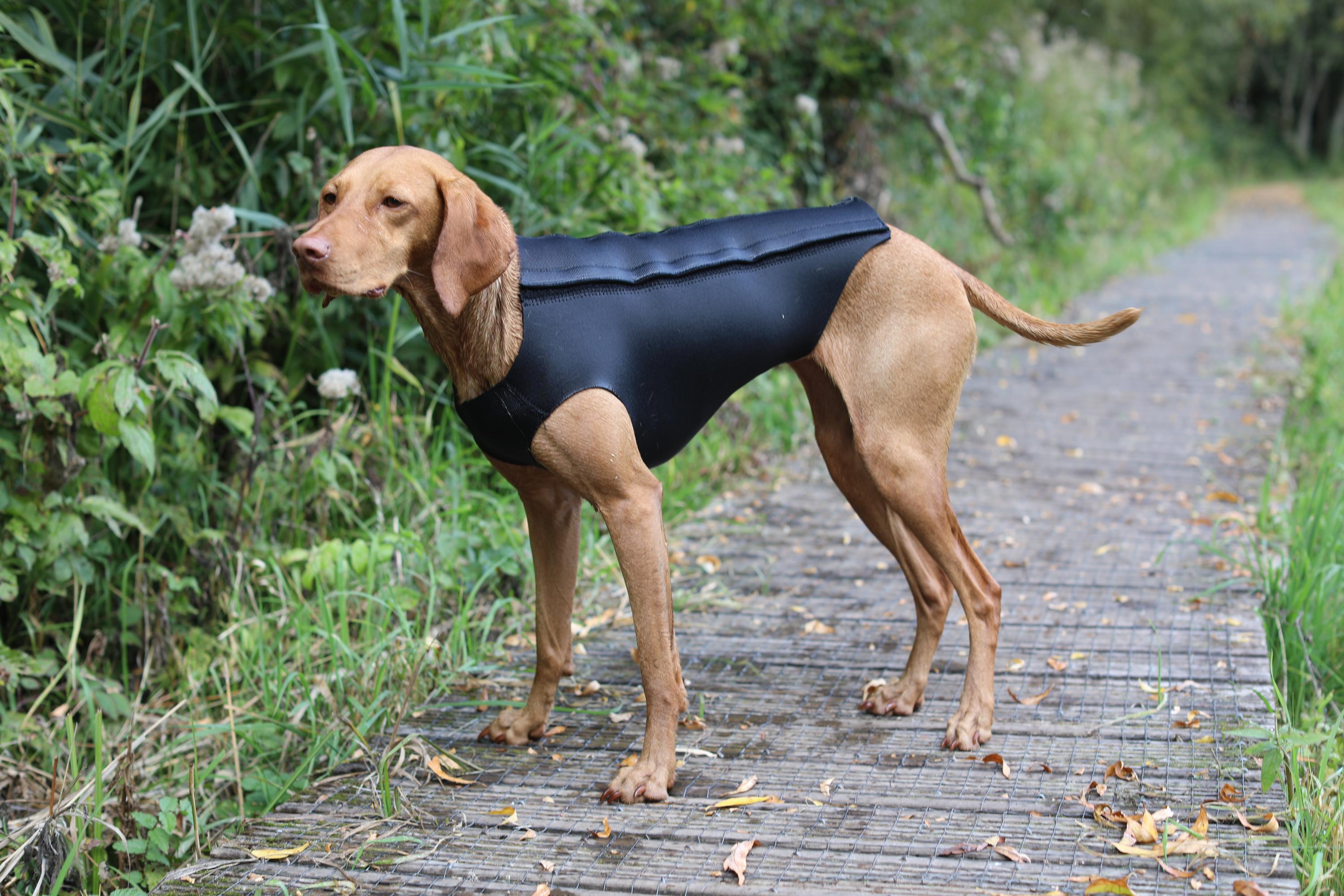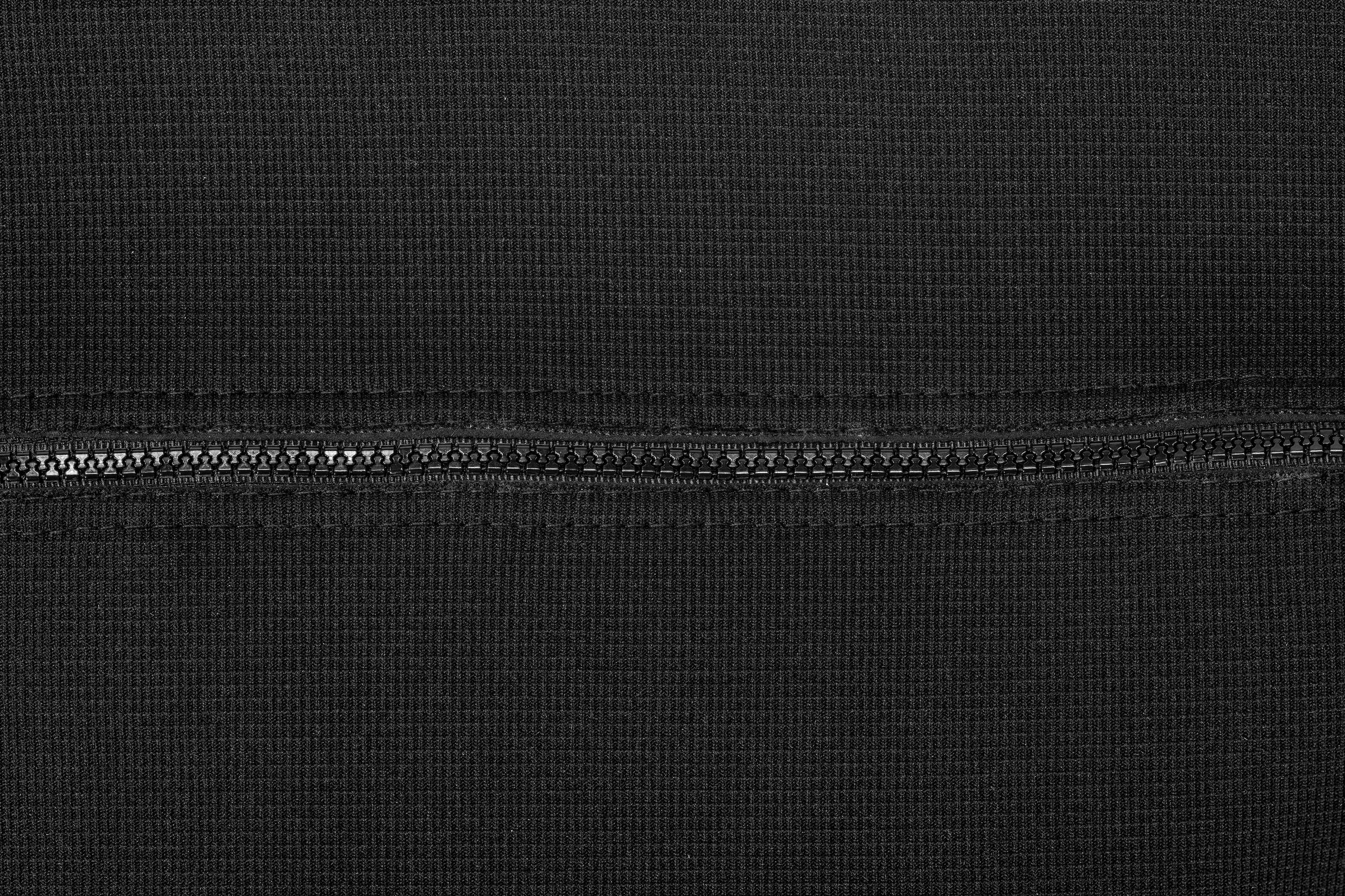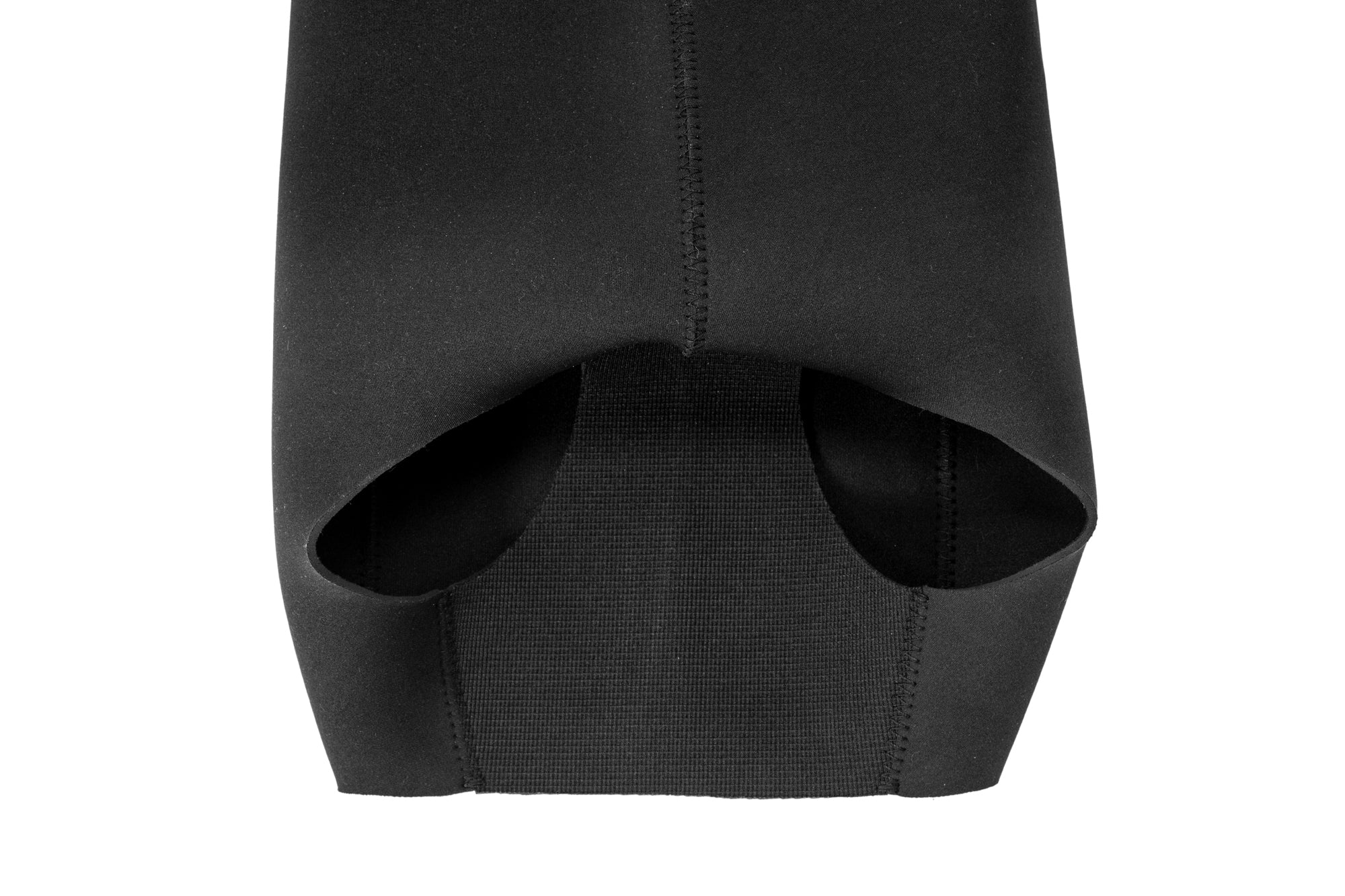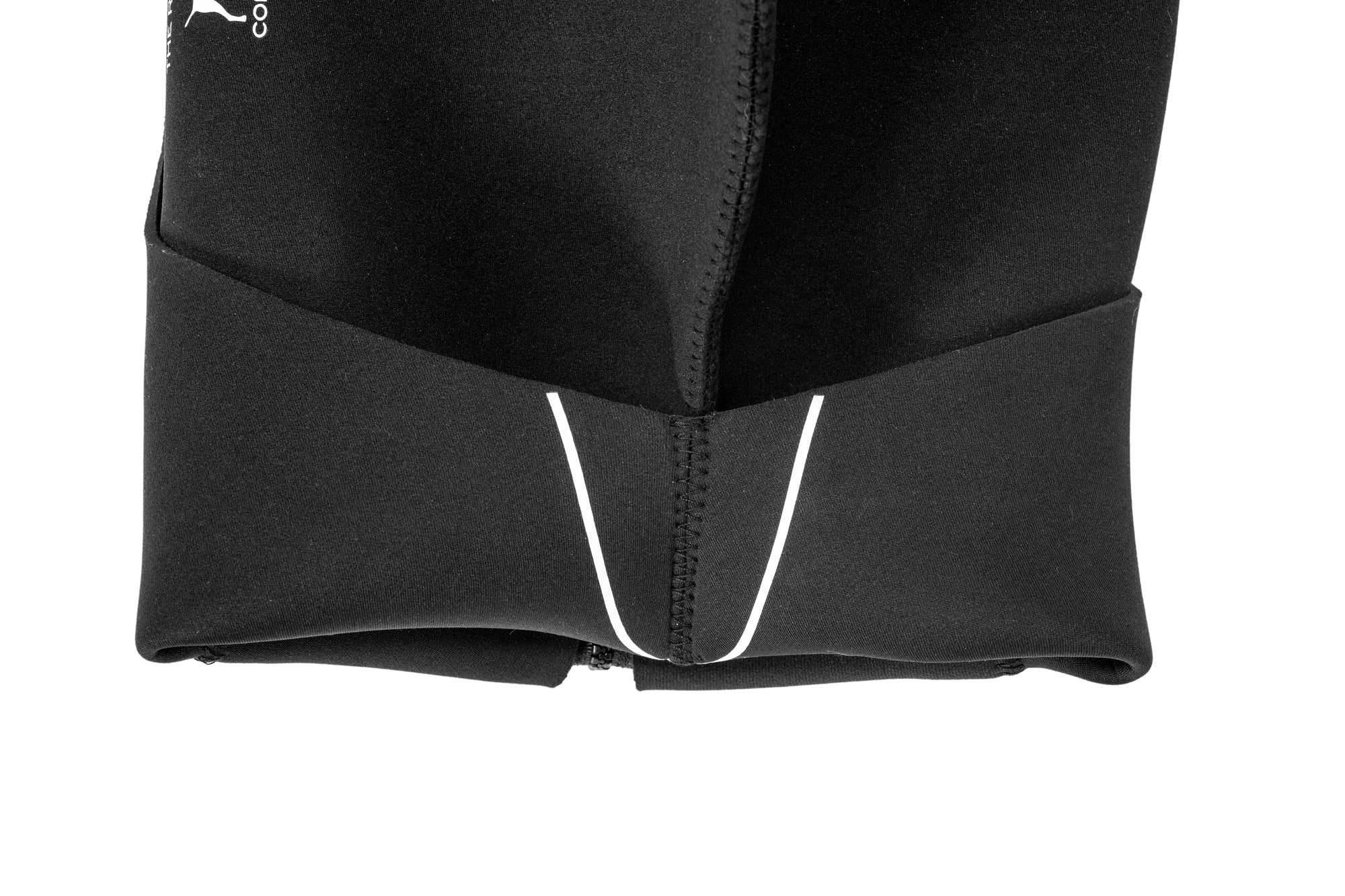 Active Dog Coat - Black
Choose Size:

Made in Cornwall, our Active Dog Coats perform in all conditions whilst allowing for unrestricted movement. We believe they are the best coat for active dogs. Designed to keep your dog warm in the harshest environments without compromising movement
We tested a number of materials and soon established that close fitting neoprene offered the best qualities for an active dog coat. Commonly used in wetsuits it provides great insulation even when wet. Neoprene's flexibility, when combined with careful tailoring, also allows for unrestricted movement on land and water. The coat actually makes swimming less fatiguing by increasing buoyancy, reducing drag, and keeping the wearer warm.
Our innovative 'Adjustable Back Panel' facilitates up to 160mm of size adjustment, and can be tailored to the individual dog's physique, be that a deep chest, or a narrow waist. If required, the underside of the coat has a marked area where the seam can be safely cut through, to accommodate male dogs - just one example of the attention to detail exhibited by our Cornish neoprene specialists.
Strong Pad, re-enforced neoprene, is used on the chest panel and back panel to help protect both the wearer and the coat from damage. 

As well as allowing the dog to remain comfortable at lower temperatures, the Active Dog Coat will keep mud and debris off their fur - and after use, just hose off, and air dry.
Body - 75% Chloroprene rubber ; 25% Polyester
Chest and Back Panels - 50% Chloroprene rubber ; 50% Nylon

Hand wash in water and air dry away from direct heat source.
When investing in a top quality dog coat it's important to ensure that the size is right. Please measure around the chest at the widest point for girth.
Metric Measurements
Size
Weight
Girth
Small
10kg - 18kg
47 cm x 60 cm
Medium
16kg - 26kg
57 cm x 70 cm
Large
24kg - 40kg
67 cm x 84 cm
Imperial Measurements
Size
Weight
Girth
Small
22lbs - 40lbs
18.5" - 23.6"
Medium
35lbs - 57lbs
22.4" x 27.5"
Large
53lbs - 88lbs
26.3" - 33"
If you are in need for any advice when it comes to sizing, we are happy to help so please feel free to contact us.