We are Committed to
Sustainable manufacturing in Britain
Whilst we strive to make the best dog products for you and your dog, we are also doing everything we can to ensure we tread as lightly as possible. 
This is why everything is manufactured in the United Kingdom, and always using locally sourced materials wherever possible.
Our Bedding is all made in Derbyshire, using cloth from mills in the Scottish Borders and Yorkshire. Wool is at the heart of what we make and one of the most environmentally friendly and sustainable natural fibres available.
Our Leather products are made in the Midlands, from the finest locally sourced bridle leather, and even the brass furniture is British.
Despite being cutting edge, our rope Leads are all still handmade by a Master Rigger in Southampton and from rope manufactured nearby in Sussex.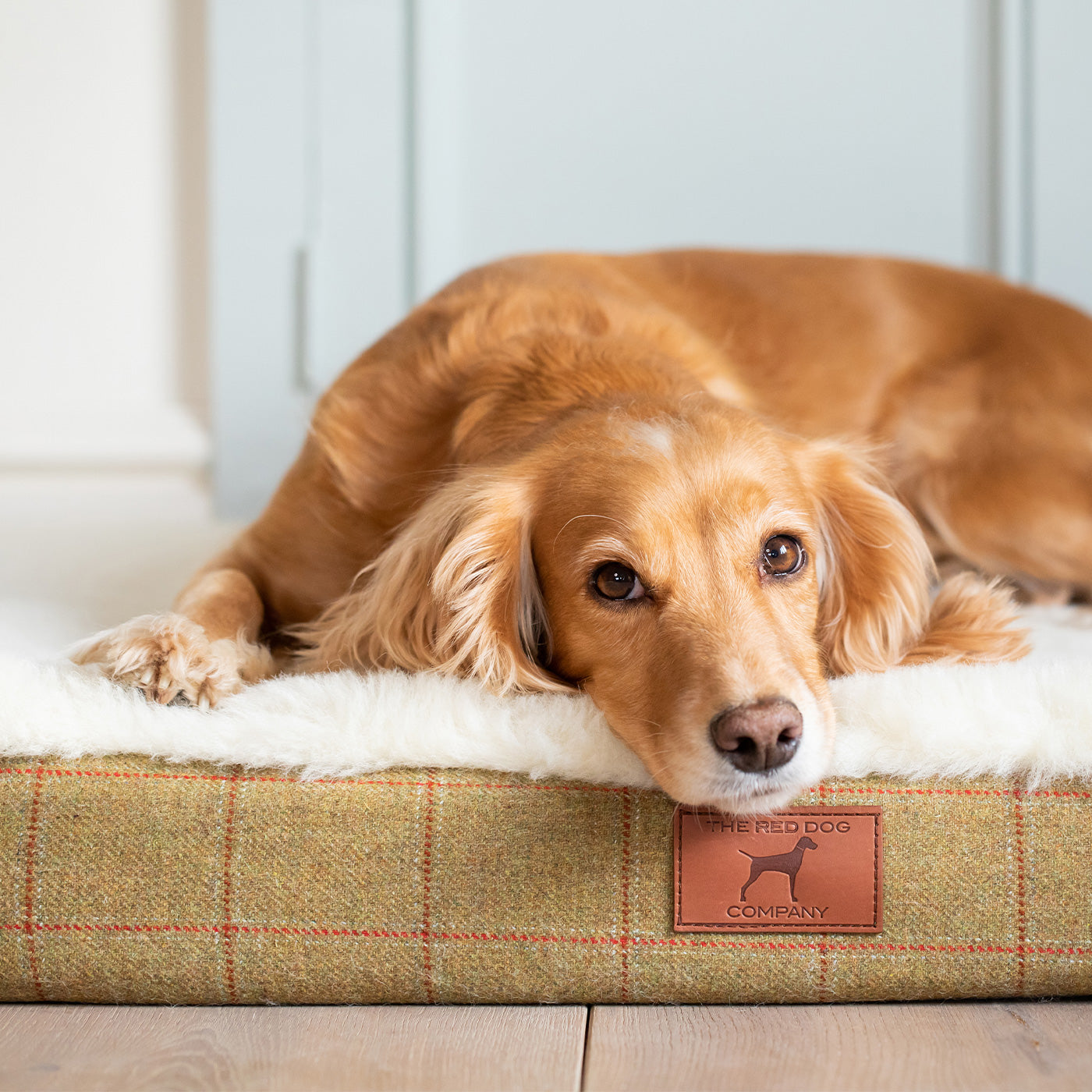 Where we'v chosen to move away from natural materials for performance reasons, we have worked hard to mitigate the consequences. For example, our proprietary orthopaedic memory foam mattress is made from foam poured in Derbyshire and constructed to our unique specification nearby.
Where possible our products are shipped from the factory directly to our customers to avoid unnecessary transport miles.
What's more, when you receive a Red Dog Company product you can rest assured that everything is Built to Last and we stand by each and every one of them. In the unlikely event that there is a fault, which is not just normal wear and tear, we will of course repair or replace the item free of charge.
Accidents happen, so if one of our products needs a little TLC, we offer a full Repairs and Spares service so that you and your dog can continue to enjoy it for many more years to come.
Why Wool Matters
Wool is an overlooked planet-friendly fibre, and the release of this informative film by the Campaign for Wool aims to highlight wool's natural eco properties, including its biodegradability, along with circular economy, regenerative farming and feed management in relation to reducing carbon and methane gas emissions.
Take a look at our best British Dog Beds and Accessories.