Dog Leads
Handmade a stone's throw from Southampton Water by a Master Rigger, who's a veteran of two America's Cups and Whitbread Round the World Race - we've done everything we can to make these the best dog leads available.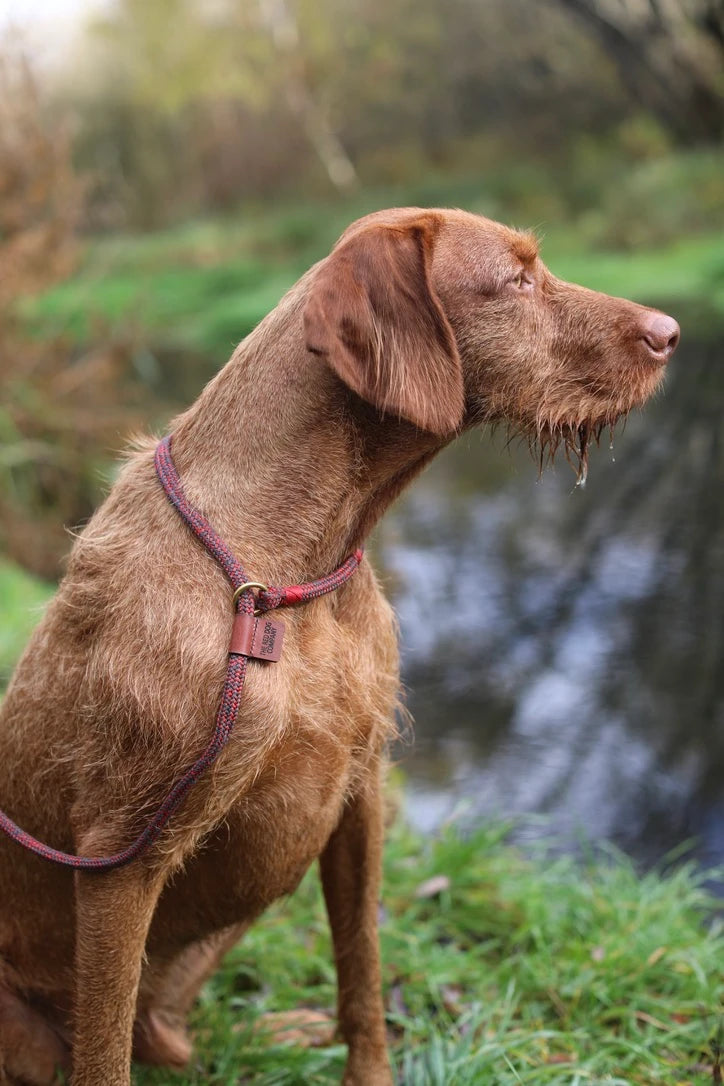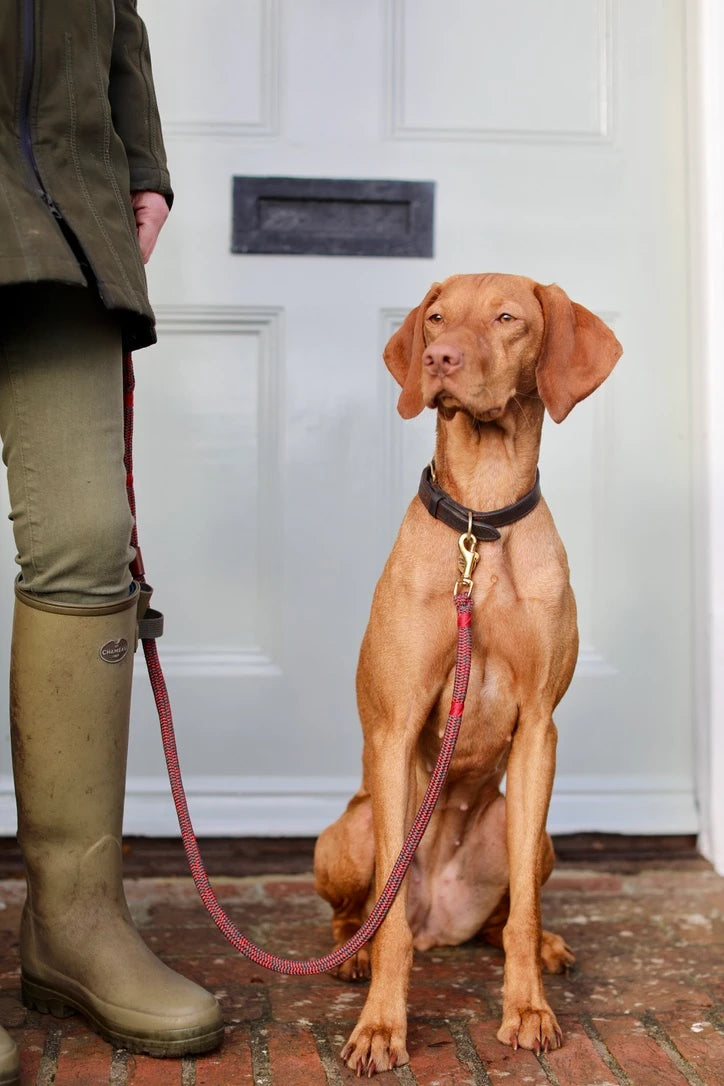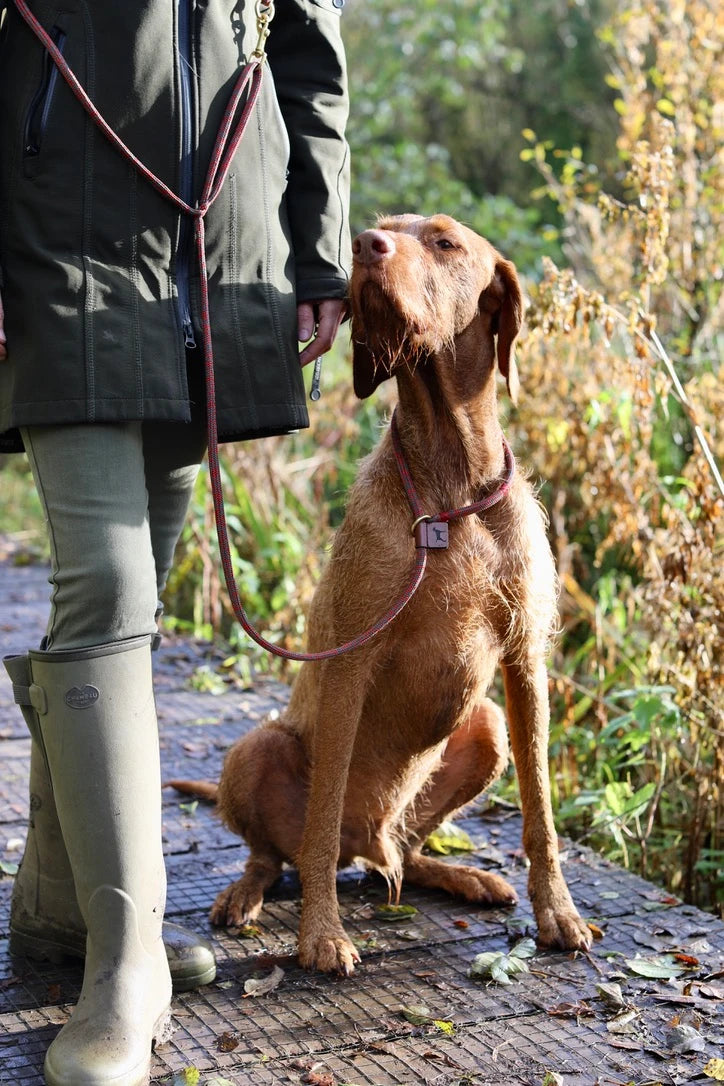 Best British Dog Leads
All our dog Leads are made from a Technora blend rope manufactured by a British company with over 200 years of rope making heritage. Technora is a close relation to Kevlar, and is light weight, low stretch and abrasion resistant - in fact it was used to suspend the NASA Mars Rover from its parachute during descent! This, combined with the fact that our leads are traditionally spliced, means our leads are extremely strong, almost to the point of being indestructible. 
The Slip Lead
The Slip Lead is popular with working dogs, such as gun dogs, and in field trials. This is because its use does not require a collar to be worn, and collars come with the risk of getting snagged when the dog is out of sight of the handler, and are in fact prohibited in Kennel Club field trials. We use a slip lead at all times because we believe it is the best way to control your dog and keep it safe. Unlike a collar, which can be pulled over the dog's head if not fitted correctly, the Slip Lead automatically adjusts to any size of neck. Dogs must wear a collar, with the owner's details when in a public place (with exemptions for working dogs as discussed) but there is nothing stopping you using a Slip Lead whilst your dog is also wearing a collar.
The Clip Lead
The Clip Lead is our take on a traditional dog lead that clips onto the D ring on the dogs collar. Our Clip Lead is the height of luxury, hand made, with traditionally cast brass furniture - The perfect accompaniment to The Red Dog Company's range of beautiful leather Collars.
The Jaeger Lead
The Jaeger Lead is available as either a Slip or Clip Lead. The Jaeger Lead is a traditional hunting lead but has many other uses. It can be worn over the shoulder, 'hands free,' which then leaves you able to hunt, shop or exercise unencumbered. The Jaeger Lead can also be used to control two dogs, as a long lead, or as a tie out.