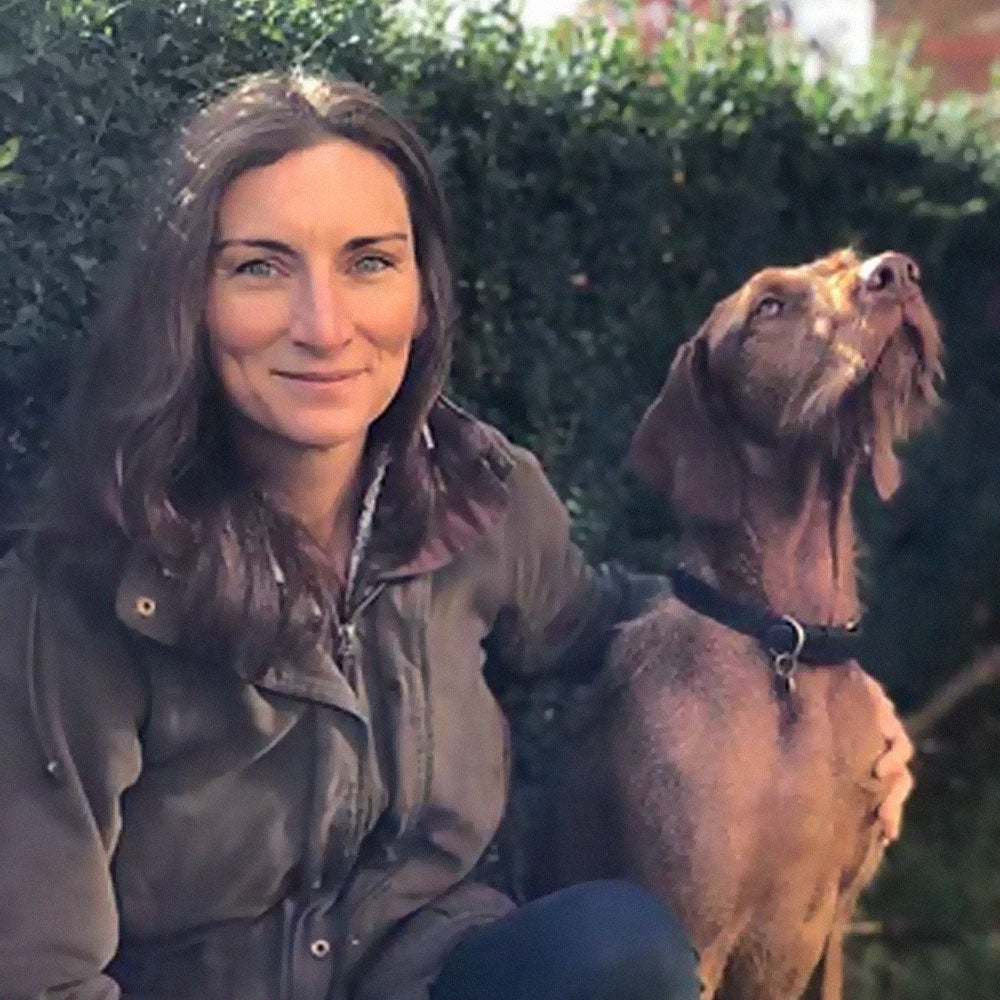 Alison Lambert MA VetMB MRCVS
Alison graduated from Cambridge University, in Veterinary medicine and surgery, in 1999. She initially worked in mixed practice before concentrating on domestic animals for the next 18 years. Alison now concentrates on canine nutrition and helping The Red Dog Company provide the very best products and advice for your dog. 
​Our dogs spend about 90% of their time in the home, with the majority of that time spent resting, so it's important that the bed is up to the task. All of our beds and mats have a real wool topper and a memory foam mattress.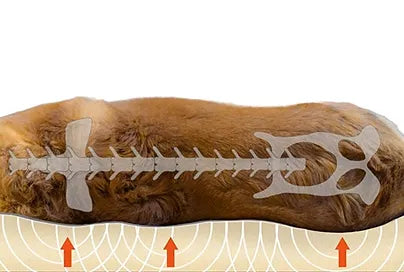 Wool Fleece
Wool fleece is widely used in the medical industry for the prevention of bedsores. It has excellent thermal properties, allowing the body to feel warm in the winter, and cool in the summer. Wool quickly wicks moisture away from the body. It is considered to be hypo-allergic. The toppers can be machine washed at 30 degrees.
Memory foam
Memory foam moulds to a warm body, supporting it to avoid pressure points and provides a high degree of comfort. After extensive testing we found using only memory foam, the dog eventually sinks to the floor - precisely the effect you are trying to prevent. We developed our own mattress, which has eliminated this tendency by laminating the memory foam to a high-density foam base, something done in good quality human mattresses.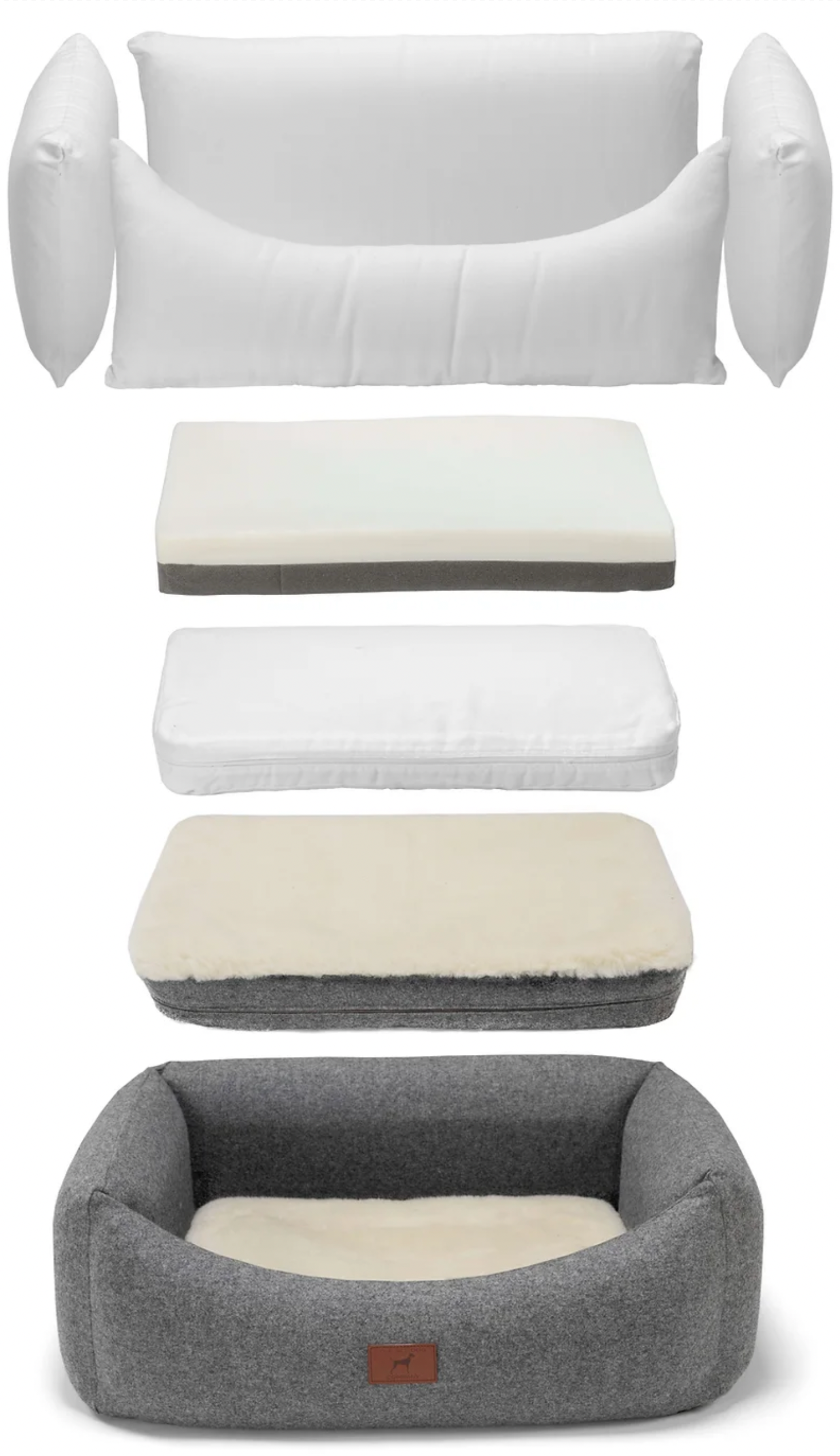 All dogs deserve a comfortable bed but for some it will be even more important… 
It is estimated that 30-50% of dogs will be affected by arthritis at some point. Osteoarthritis is the form most often diagnosed in dogs: this is a painful and progressive inflammation of the joints. Arthritis is the most common cause of chronic pain in dogs. Arthritis in dogs is not always down to wear and tear and therefore although the prevalence does increase with age, it is also present in many young dogs. Some medium and large breeds are more predisposed to the disease and factors within our control, such as diet, weight management and exercise program should be considered from an early age. As the disease progresses, dogs tend to spend even more time in their beds, where they would benefit from adequate cushioning and support for the joints.
Arthritis cannot be cured so treatment options are aimed at managing the condition. With an early diagnosis, prompting early intervention, the arthritic process can be slowed. Recommended interventions include nutritional modification, weight management, altered exercise routines and home environment adaptations. If required, anti-inflammatory pain relief can be employed and possibly other veterinary intervention.
Our beds, with the deep orthopaedic mattress and easy access, are an ideal way to improve your dog's comfort as part of your home environment adaptations.
Related Articles
Read more from our resident Vet in our Red Dog Company Blog.