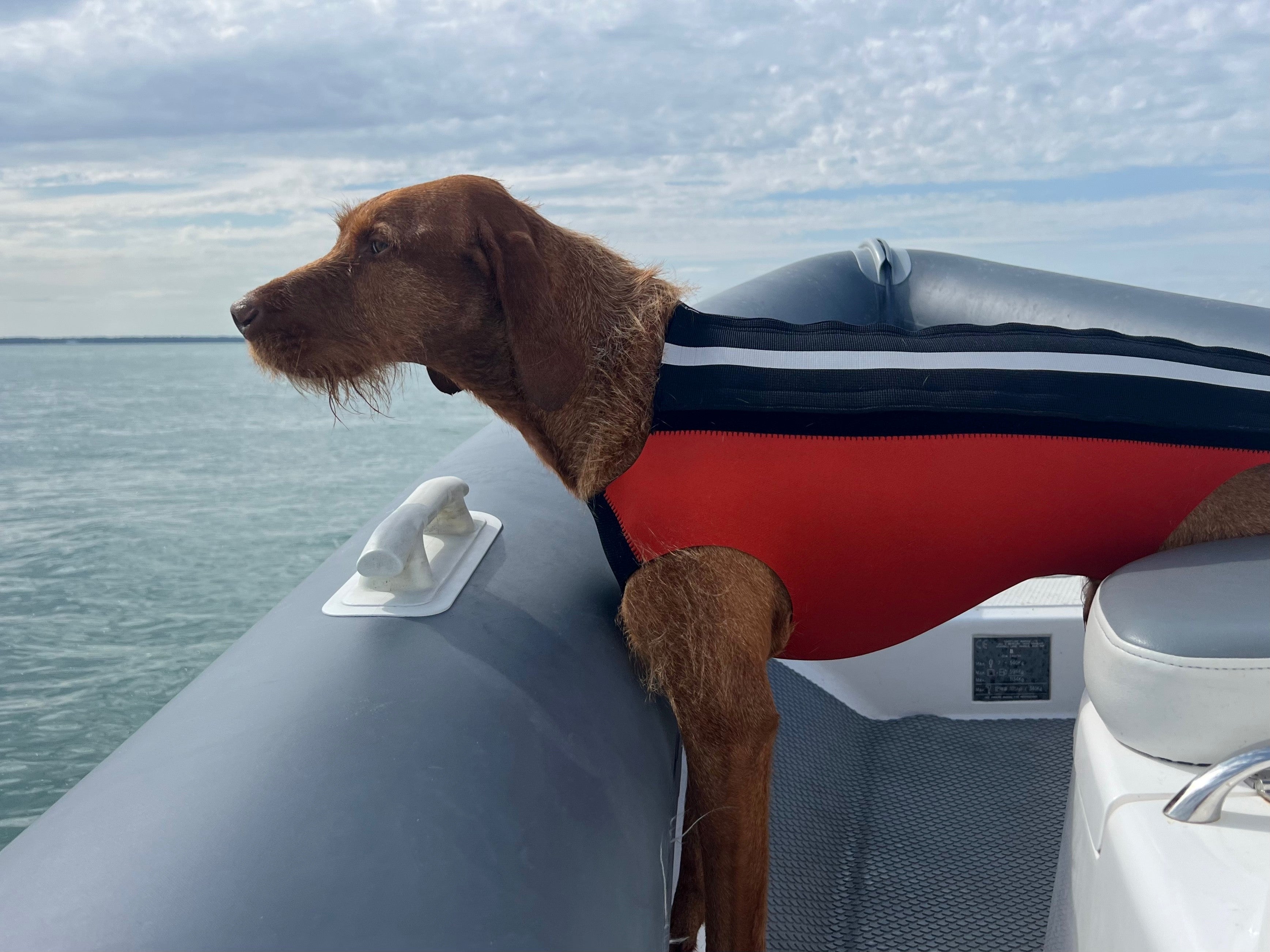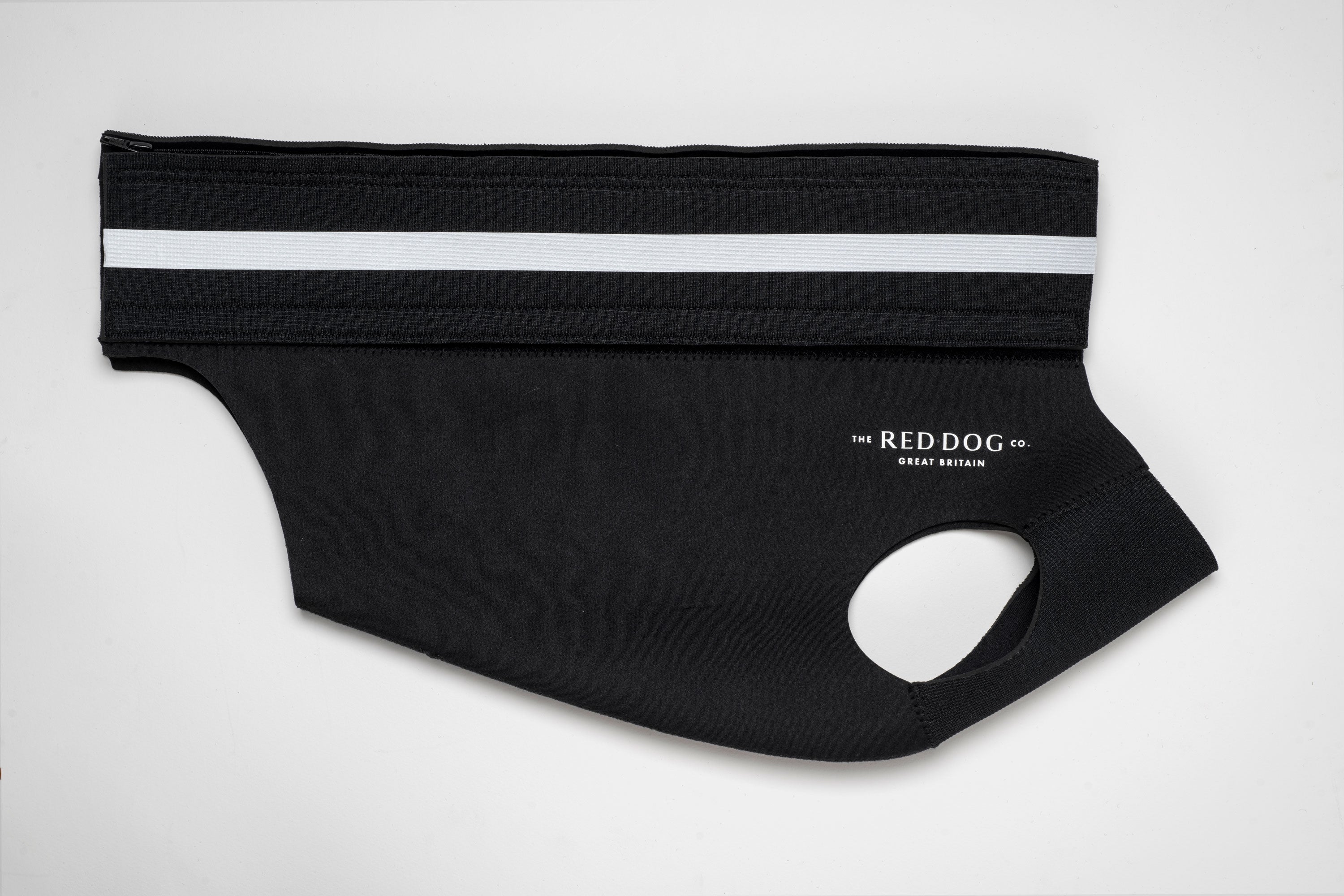 Active Coat Back Panel with Hi-Viz Reflective Stripes
Made in Cornwall, our Active Dog Coats perform in all conditions whilst allowing for unrestricted movement. We believe they are the best coat for active dogs. Designed to keep your dog warm in the harshest environments without compromising movement. 
Our innovative 'Adjustable Back Panel' facilitates up to 160mm of size adjustment, and can be tailored to the individual dog's physique, be that a deep chest, or a narrow waist. If required, the underside of the coat has a marked area where the seam can be safely cut through, to accommodate male dogs - just one example of the attention to detail exhibited by our Cornish neoprene specialists.
Strong Pad, re-enforced neoprene, is used on the back panel to help protect both the wearer and the coat from damage.
The back panel is available in plain black or black with high visibility reflective stripes. 
Back Panels - 50% Chloroprene rubber; 50% Nylon
Neoprene is 2.5mm thick
Hand wash in water and air dry away from direct heat source.
When investing in a top quality dog coat it's important to ensure that the size is right.
For girth ensure the widest and narrowest points on dog's torso fit within these parameters below.
Metric Measurements
Size
Back Length
Girth
Small
38 cm
47 cm to 60 cm
Medium
44 cm
57 cm to 70 cm
Large
52 cm
67 cm to 84 cm
Imperial Measurements
Size
Back Length
Girth
Small
15 inches
18.5 to 23.6 inches
Medium
17.3 inches
22.4 to 27.5 inches
Large
20.5 inches
26.3 to 33 inches
For help with fitting our Active Dog Coats then please click here for instructions. If you are in need for any advice when it comes to sizing, we are happy to help so please feel free to contact us.