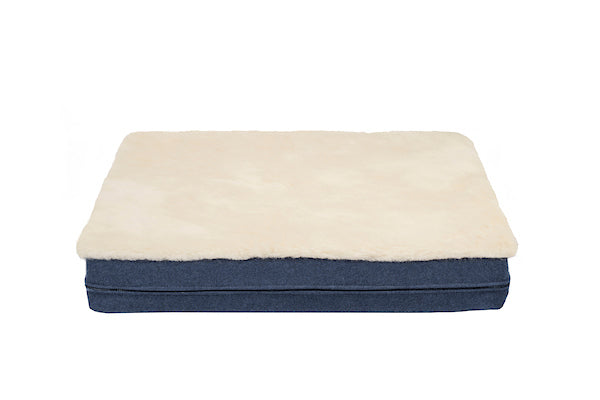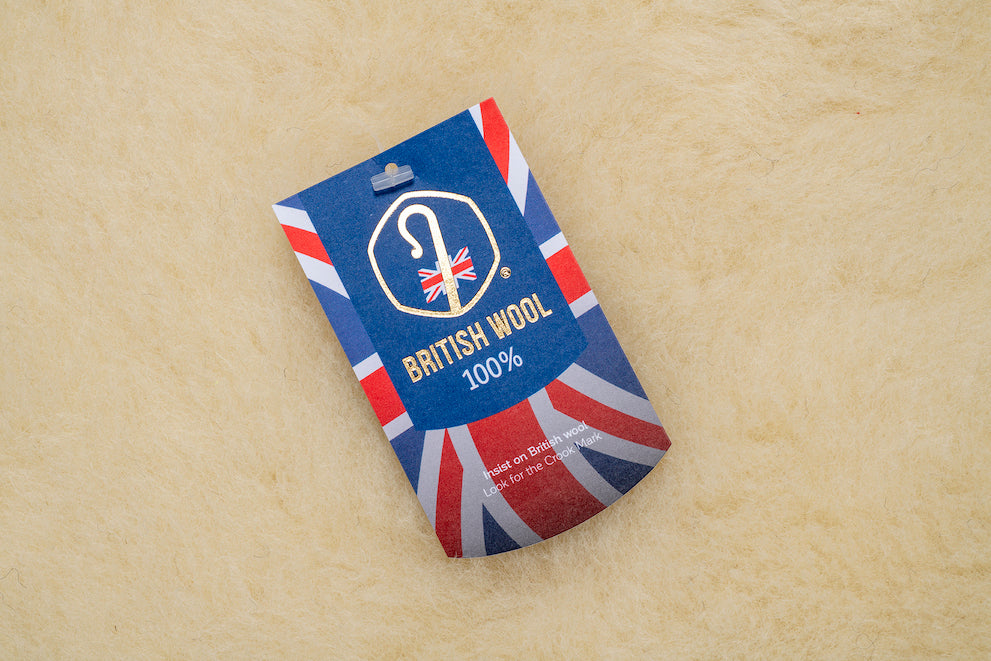 Natural Topper
Cobalt Blue Mat Cover
Made in Great Britain, our mattress covers are comfortable, durable, attractive - and machine washable. 
The wool topper has excellent thermal properties, allowing the body to feel warm in the winter, and cool in the summer. Wool quickly wicks moisture away from the body. It is considered to be hypoallergenic, and self cleaning, naturally breaking down bad smelling bacteria.
The Cobalt Blue Tweed fabric is made for us by Abraham Moon & Sons who have been making quality Tweed in Yorkshire since 1837.
Outer Covers: 100% pure new wool
Fleece Topper: 100% natural wool fleece knitted into a polyester yarn
Water-Resistant Base: PU coated polyester
All components and manufacture 100% British.
The Moons tweed is 525gms per linear metre and achieves 28,000+ rubs per Martindale abrasion test.
Don't forget to
Check your size
When investing in a top quality dog bed it's important to ensure that the size is right. We have beds available in small, medium and large and have a comprehensive guide on how best to size your dog for our products.
Metric Measurements
| Size | Dimensions |
| --- | --- |
| Small | 50 cm x 65 cm |
| Medium | 62 cm x 90 cm |
| Large | 76 cm x 230 cm |
Imperial Measurements
| Size | Dimensions |
| --- | --- |
| Small | 19.5" x 25.5" |
| Medium | 24.4" x 35.4" |
| Large | 30" x 47.2" |
If you are in need for any advice when it comes to sizing, we are happy to help so please feel free to contact us.